All You Need Is Love...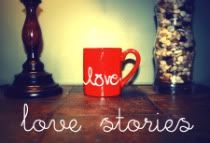 ....because then all you'll need is a blog and people will want to publish your love story over and over for the world to read.
JDubbs and my love story is famous again. Read it
here
at Katie's blog, "Love Is Everywhere," which will surely have you smiling and dreaming of happily ever after. She celebrates love in the every day things and in marriage. In nature and in the news. It's a wonderful site to check in with each day; I recommend that you do!
Thank you, Katie! <3 And as always, love you, JDubbs!