I think I'll change it up a bit. First, I'll show you the photos I'm submitting for a few photo challenges this week.
The challenge this week was "motherhood," and I will fully admit that I did not take this photograph. I am submitting on behalf of my photog-in-training husband, JDubbs, who took this photo of me and Em when she was one day old. Those days in the hospital with her were some of the best of my life.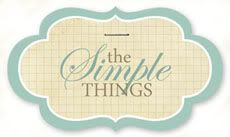 This is a family portrait, taken with a timer on a picnic table, from our Mother's Day lunch at The White Cottage in Woodstock, VT. We had a wonderful day, from beginning to end. I am so unbelievably lucky to be surrounded by these perfect people and to have been so loved and spoiled on my special day. Thank you, family!
Show:
Tell:
when a little boy gets
a new umbrella
that matches his rainboots, and the little boy happens to live in Freezingtown, Vermont, we go play in the "rain" anyway.
"Laughter"
* * * * * * * * *
Okay, now, if you're still interested, read on to hear how my foray into photography classes is going:
Phew! Survived week 1 of my photography class, even though I didn't get a chance to do the supplimentary assignments. I just stuck with the required work and will see if I have a chance to squeeze a creative moment in this week. I won't go too far into the details of this class, because it's all very technical and may not be as interesting to read about as my last class, but I will still show you my photos and give a quick synopsis of what I learned.
This week was all about aperture, which regulates the amount of light allowed to come in through the eye of the camera. After this week, I realized that aperture does way more than I thought it did and has a big impact on every aspect of my manual settings. I usually just play with it as a way to blur my background.
I had to submit two photos, SOOC (not edited), with a very low and very high aperture. I won't go into why that is important, but maybe you'll be able to see the differences in these two photos:
They both were well-received, which makes me happy. Faith even said she was "impressed!" I tried to stay in about the same spot for each photo. What I learned, and what surprised me, was how much changing the aperture (from f/2.8 to f/9) affected my ISO. Usually, when I work in manual settings, I change my ISO first. Now I'm starting to think I should change my aperture first, and then work from there. I learned a lot from that little pink doll!
Then I had to do the same thing, outside. I had the perfect subject, or so I thought. The rain had just stopped spitting long enough for me to run outside in the indirect light to get a shot of my brand new magnolia blossom, with delicate raindrops clinging to its petals. Well, midday + white flower = not a lot of definition, and I had a hard time using the lower f-stop because I just couldn't compensate for the glare. But here's what I got anyway.
f/2
f/14
Faith called the second, more detailed magnolia "dramatic." I like that. And a lot of people were happy with the blurrier shot, since it did eventually focus on the underside of the petals, which is a neat capture, I suppose. I spoke with my photography mentor, Jaime, and she helped ease my frustration by explaining to me that if it had been a colored flower, there would have been more contrast and the camera would have had an easier time focusing. Sadly, we only have a white magnolia tree. Next time I do something like this, I'll go for the daffodils.
Lastly, we had to contemplate a shot beforehand and try to visualize what we would like it to be before just jumping in and shooting like crazy. I wanted to capture my two kids in a "passive" shot, enjoying each other's company, and I didn't want either of them to be out of focus. That is still a bit more difficult for me--trying to figure out what f-stop to use in order to keep both kids sharply in the photo but not have the background be completely stark. I would have liked a lower perspective, which I tried, but the overcast sky was just too bright above them and it was distracting.
No feedback yet on this one, but I like it either way. I like how they're becoming buddies, and I think this photo shows this. Get used to this shot; I think we'll be eating most of our meals out here this summer!
So, that's my progress. This class is proving to be as informative and helpful as the last! I have my new tutorial sitting in my inbox--hopefully this week will be challenging, yet fun! Thank you, Mom, for signing me up for this class as my early birthday present!! Love you!