"Jax, do you want to go for a walk?"
"No, I want to watch Word World."
"Don't you want to go outside?"
"No."
"Do you want to go look for some treasure?"
(pause while mulling it over)
"Yes! Let's go! Come on, Mom!"
Now that the weather is perking up, I really cannot bear to be inside much longer. By the end of the day, if we haven't gone anywhere and naps haven't been super successful, I need to get out and have the great outdoors be Jax's major source of entertainment. There are only so many tricks a mom has up her sleeve.
So rather than forcing myself to come up with yet another engaging activity, I handed Jax his shiny red bucket and off we went to hunt for treasure. The purpose of this mission? To find "10 cool things." I really appreciate his newfound use of the word "cool." And we found more than ten things; in fact, we found ten cool rocks before we even reached the driveway. I tried to encourage Jax to broaden his criteria a little bit. Other things besides rocks can be cool, too.
He eventually agreed with me, but he still had ultimate veto power over the treasures' overall coolness and could disregard any non-cool items I may suggest. Like pine needles. I would have thought anything green would qualify as being supercool, but no.
"Look, Jax. Pine needles! They look like a little broom. Isn't that cool?"
"No, Mama. That is not cool," he said and walked away in disdain.
My kid is only two and already I am
so
not
cool. Sigh.
We killed almost an hour and a half walking up and down our driveway and street looking for cool things. Little did I know it would be that long or else I would have put Em in the stroller. She can walk but still chooses not to most of the time, and the ground was pretty mucky. So I carried big girl around and I fully admit, she is heavy!
But she'll give walking a try for her big brother. Anything for him. Especially if he holds her hand!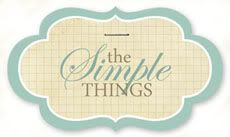 I then had to pick her up again because Jax had to cross the "rushing river." Thank you, Word World, for your episode on pretending. These pictures are brought to you by the letter "R".
That river sure is raging, huh? I can't believe he survived.
We also had to run up the "rocky ridge." Since that was entirely in our imagination, there are no good photos. And in case you are familiar with this episode, no, we did not find a really red ruby. Good thing we had our really red Red Sox gear to keep it real!
Our adventure to find cool things brought us all the way to the end and across our street to the little waterfall that is pretty much all ours. Jax pretended to fish with a big stick, which was super cute, but I was so nervous he would fall in and I would have to drag his soaken butt all the way home that I didn't dare pick up my camera and get far enough away for a shot. But here's the waterfall, anyway.
Joy is water that isn't frozen and anything green on the trees. We'll just ignore all that white reflective stuff on the ground and pretend it isn't there.
This is when the fun kind of wore off and Jax got tired of our game. He wanted me to carry both him and Em back to our house, which is all uphill and they weigh a combined 60 pounds. So, no, not so much, buddy. Let's take a break instead.
Oh, your butts are getting wet and Em is trying to stab Jax with a stick? Okay, here we go again.
Whining. Tears. I was starting to get really annoyed and prayed that JDubbs would come home from work early. Luckily we had to pass by that "rushing river" again, so Jax was distracted from his campaign to be carried back to the house long enough to get properly wet and disgusting.
Isn't the broken blood vessel in Jax's eye attractive? It's from crying too hard after he fell off his chair in the kitchen and landed on his toolbox and the tile floor. He really did deserve a good cry after that one.
It goes really well with his new road rash on his chin from the playground yesterday and the accidental buzz cut from Daddy (the little stripe down the middle where Daddy chose the wrong clippers). He is very photogenic right now.
I loved how shortly after he began playing in the "river," he looked up in astonishment and yelled, "It's cold, Mommy!" Yes, it's melting snow. It tends to be cold. You didn't notice that five minutes ago? Cue more whining and now incessant pleading to be carried home. I actually attempted to carry Jax on my back with Em in my arms. At least I was fairly evenly balanced, but I could barely take two steps. So I had to put him down and I thought he may just sit in our driveway and sob until JDubbs arrived. We had all had about enough at that point.
Speaking of crying, that is how this adventurous tale ends: with Jax and Em having simultaneous meltdowns in the kitchen because they were overtired, hungry, and in Jax's case, cold. I was physically tired from lugging the baby around for so long and mentally exhausted from all the whining and crying. So I just sat down on the floor with them and had a good cry myself. Sometimes we all just need to get it out. Then Daddy came home, I handed them off, and went upstairs and took a nap. My hero! For the millionth time since I had kids, I wondered how single moms do it.
Regardless of the adventure ending in a bit of emotional turmoil, I highly recommend treasure hunts as a way to pass some time during this muddy early spring season. Even though we're still sweeping up muddy particles from our boots--
--I'd say that's a sign of good times (mostly) being had by all.
And none of our ten cool things made it home. In fact, the bucket is still outside. Looks like another adventure to rescue the red bucket will happen tomorrow! Next time I will bring a wagon!