Just doing some housekeeping over here...
My blog received another award from a fellow
blogger, Cherie at Lots of Jewels. She wrote a really sweet write-up about my blog, encouraging people to head over here. Thank you, Cherie! I really appreciate your kind words!
Apparently I have to share 5 random things about myself so that new readers can get to know me. Hmmm....
1. I am really into sports. I listen to ESPN radio whenever I'm alone in the car or when my kids will let me. My sports expertise has dwindled a bit thanks to my children's dislike for SportsCenter and talk radio, as you can tell by...
2. I picked some of my NCAA bracket by choosing which team came first alphabetically. Not all the time, just when I didn't know anything about the two teams. Such a girl thing to do. I'm kind of embarrassed about it.
3. I gave up recreational reading for Lent.
4. I love chocolate martinis. A lot. Too bad they're so many Weight Watchers points. Now I feel guilty when I have one unless I'm counting it as dessert.
5. I have a Master's Degree in Secondary Education, which I don't use, and have 9 credits toward a second Master's Degree in Literature, which I wouldn't be using either.
Five Blogs I Would Like To Pass This Award On To:
Here are some blogging friends whose blogs I think are sweet because of their genuine love of their lives and/or children. Also, I hope this encourages one or two of them to write more often!
I also have more blogs I love above in my "Dig These Links & Things" tab. They're all sweet and fun to read, so you can't go wrong!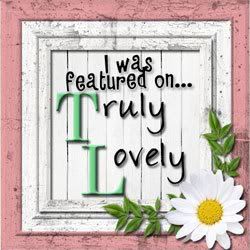 I'm so glad that people are having fun with my craft ideas; I certainly love creating them, and Jax does, too!
I hope you are all enjoying the first few days of spring! We certainly are!
Shameless Plug:
If you get a free moment, don't forget to peruse my sponsors, like The Land of Nod, for some great spring toys and games. And don't forget to shop for your Kindle or other Aamazon needs through this site!